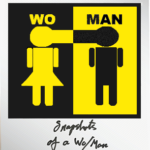 It is time to reveal A Mess' upcoming art hybrid which is realised in collaboration with film director Tor Nygård Kolding, podcast editor Tanja Kjeldgaard and fellow musican Tomas Høffding (known from electropop act WhoMadeWho) as well as Dorte Hartmann//A Mess.
We are a new gender debating art hybrid collective. We want to stir up the debate through music, through film and through podcast and enhance both the male and female voice and create a new kind of dialogue. Between the two genders, – not against each other. Conversation and dialogue. Through art.
Hold on and get ready for the upcoming 12 singles, 12 short-documentaries and 12 podcast which explores the female and male gaze on themes as Dating, Consent, Friendship, Power & Norms, Children OR not and Adultery.
We explore the topics through pop-up events where songs and debating will go hand in hand engaging the audience. We as well invite notable opinionmarkers to respond to the topics.
We are on the verge of production and hopefully we are able to present the first outcome this fall 2020.
In spring 2021 'The Bus of Poetry' invites Snapshots of a Wo/Man on a Denmark tour to present the project to youth all over the country and engage them in the continued debate. What is female, what is male, what is neither. What do we have in common, where are we different from one another.
STAY TUNED!
Thank you DJBFA, DMF, KODA, Frederiksberg Council, Kildevæld Kulturcenter, Copydan and Royal Unibrew/Tak Rock! for supporting the project so far.