'A Mess' is the new Danish one-badass-woman army armed with electric guitar, catchy tunes and tasty guitar licks. Her debut-single 'Blame Is A Dye' is on the 29th of January 2021.
The song is about the grey zones of sexual consent when no force was in use, but no consent was given. A song about the guilt women all over the world feel, when they wake up and think "what the f*** happened last night".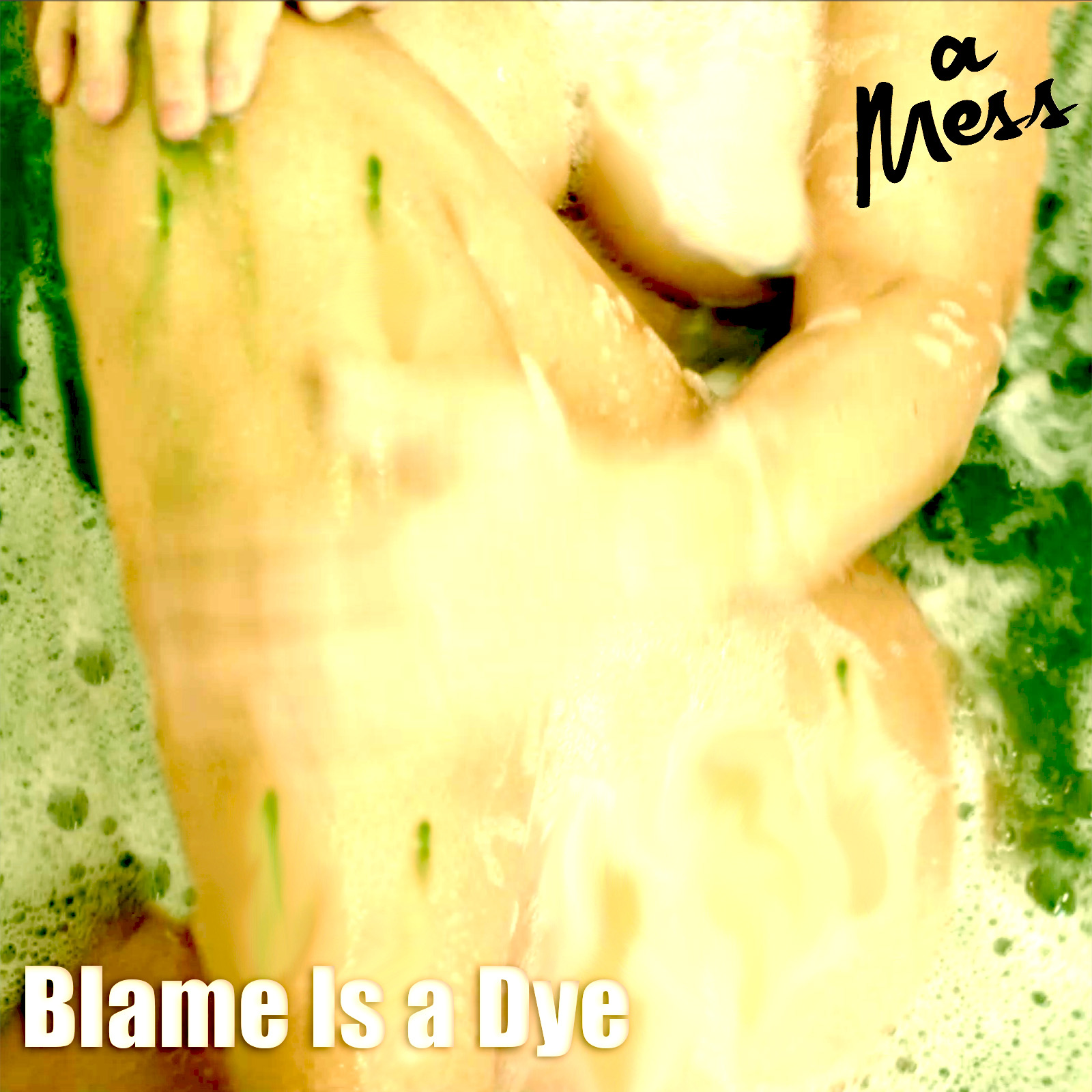 There is truly something at stake in creating the soundtrack for 2021. A new decade has begun, and A Mess takes up the lead guitar when it comes to writing alternative rock songs about the #metoo-debate.
Her debut single 'Blame Is A Dye' is a showdown with the slowpoke and the lack of sexual consent during the wee small hours of the morning when the lines get blurry. A Mess asks who is to blame for unwanted sex if she didn't put her foot down, but he didn't ask if she was ok with it. Historically the woman has taken the blame, but now it's time for a change!
Like the rest of the songs from her upcoming EP, 'Blame is A Dye' is actually a very personal story for Dorte Hartmann who is behind the artist name 'A Mess'.
"I wake up totally naked in my tent not knowing, how I ended up there. There is no doubt in my mind that I've had sex, but I have no recollection of what happened. The guy sneaks out. I'm ashamed of myself, and I don't tell anyone what happened. What was I supposed to say – and to whom? These things happen when you're drunk…"
'Blame Is A Dye' is a true story Dorte had at a festival a couple of years ago. Today Dortes experience would be characterized as a felony according to a recent change in Danish legislation which in December 2020 (!) introduced the law of sexual consent. But at the time, neither Dorte nor the system were equipped with the tools or the vocabulary to deal with it. Thankfully that has changed. "I didn't see it as an sexual assault back then, but now I, and women with similar experiences, have the words to be talking and dealing with such things", the artist, whose first single begins with the following lines, says:
"Sneak your hands between my thighs, no means yes no alibies / Manhood's swollen cannot hide, what is mine is yours tonight /
Cracking open secret vows, me too wasted hints of doubt /
You won't blame you that's for sure, I'll blame myself even more"
However, the aim of this debuting artist is not to deepen the trench, but rather to encourage the dialogue between man and woman in the ongoing #metoo-debate.
"I'm all about women of the world need to discard our feelings of guilt while also encouraging men in ensuring consent before sex. We need a cultural change in society regarding proper sexual conduct. Music can enforce that change, and get us to talk about current issues – especially when it comes to tabooed and difficult topics."
In the course of the coming year, A Mess will release six singles – each with a deeply personal story and a stance on current topics such as dating, career-fucking, infidelity, female friendships, choosing not to have kids etc.
Dorte Hartmann is the woman behind A Mess. The name 'A Mess' is in Danish called 'Et Rod' – the same as D o r t e spelled backwards.
Live A Mess is a fierce two-piece band: Vox/guitar and drums.